Helping others heal and achieve their highest human potential
Helping others heal and achieve their highest human potential
Dr. Michiyo's legacy is to pass on her NBP technique to others so they can have a greater effect on the world by rapidly increasing the number of healers able to apply trauma treatment and ultimately, help more people transform their lives and evolve.
About Dr. Michiyo Ambrosius
Born in Tokyo, Japan, Michiyo was raised by a Roman Catholic grandmother and father, and by a Shinto mother, in predominantly Buddhist culture and Zen philosophy. Her multi-cultural heritage and extensive travels in European, Asian, and African countries have blossomed into her unique ability to connect with people of diverse backgrounds and interests.
Dr. Michiyo passionately believes that we can follow our inner path to pursue our unique potential and life purpose. She is deeply committed to helping her clients achieve psychological and emotional growth. She has dedicated more than 20 years of her life to her calling as a healer with a focus on mental health and trauma treatment.
Her passion to help others heal, and achieve their highest human potential is evident, as she pioneers highly effective healing techniques and workshops designed to resolve and release limiting beliefs that prevent growth. Her newest technique, Neuro Bi-Lateral Processing (NBP)™, is highly effective for trauma healing by resolving painful memories through integrating the different parts of the brain. This technique is freeing people from their trauma on a cellular level, efficiently and effectively.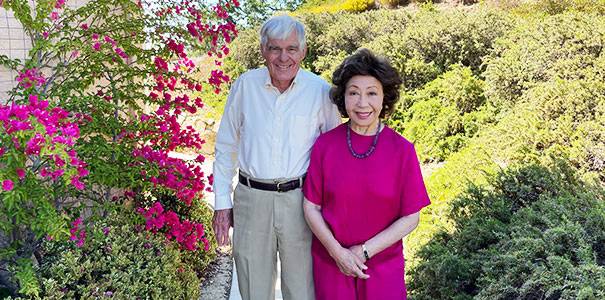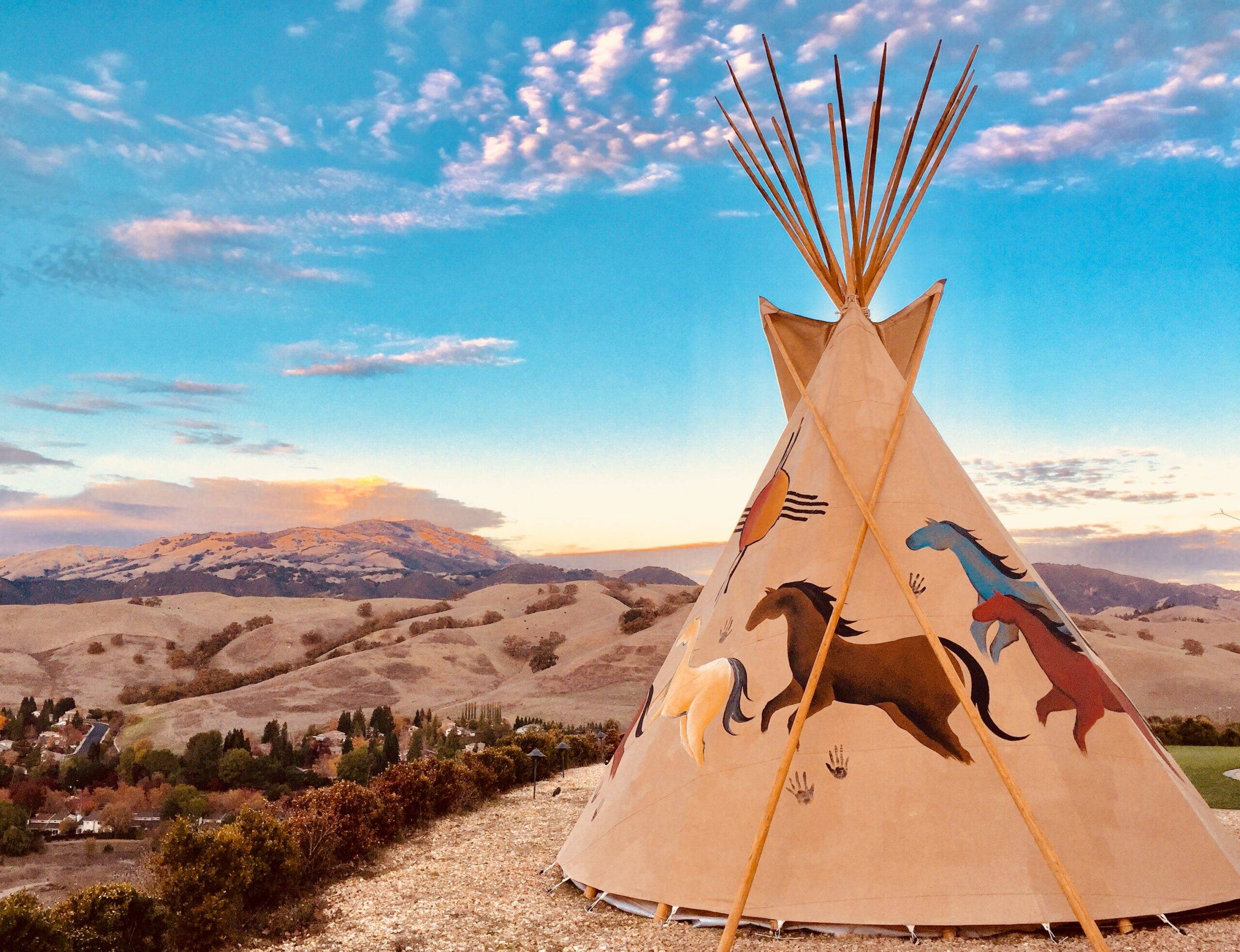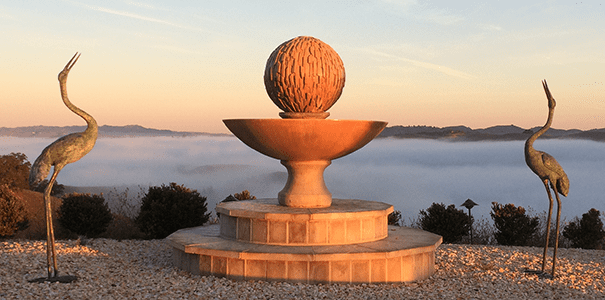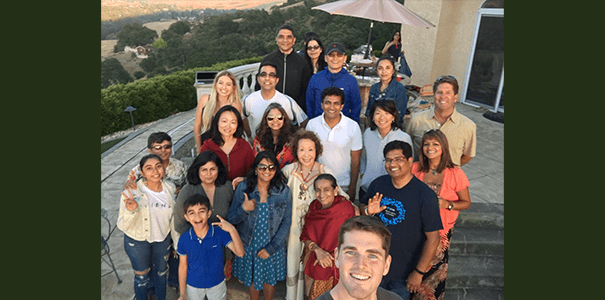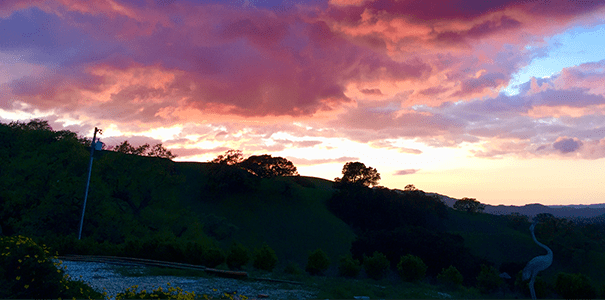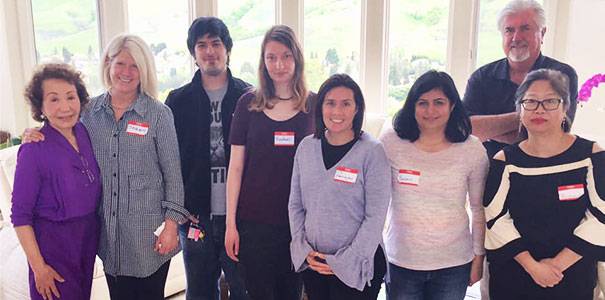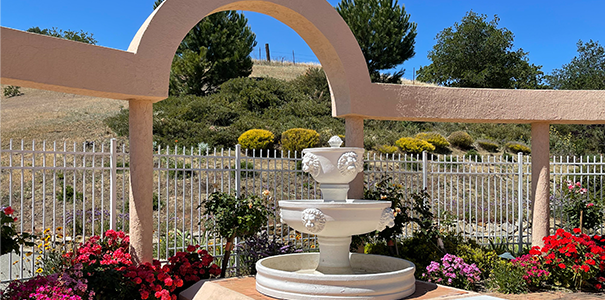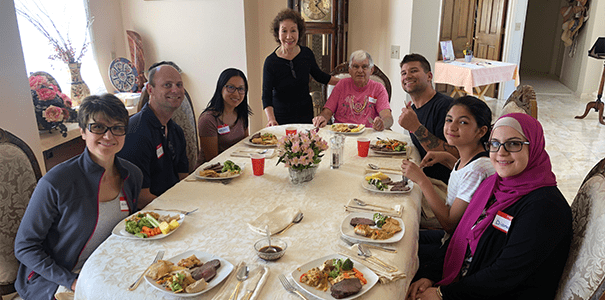 Everyone experiences trauma. Dr. Michiyo is no exception. She has faced her own periods of darkness in her earlier life in the form of parental abuse, infertility, depression, and cancer. It is because of these life experiences that she has dedicated her life to helping others overcome their difficulties.
Dr. Michiyo desires to build up the community of healers so that more people can get the help they so desperately need. That is why she is opening the doors for the first time to educate and empower life coaches and healers to embrace the NBP technique, without obtaining a Masters or PhD in order to help more people live their life free of trauma-induced behaviors.
Her clients are diverse in age, background, and culture; however, she specializes in helping women leaders and entrepreneurs breakthrough their blockages and limiting beliefs. Dr. Michiyo has helped over a thousand clients overcome painful experiences, fears, or deal with crisis. Many of her clients seek her help after having achieved external success in life, but still feel internally unfulfilled. With her guidance, they are able to find their true inner selves and realize greater potential as human beings.
In the last few years, Dr. Michiyo has broadened her services, expanding beyond her psychotherapy practice to include life and professional coaching. She is an author, speaker, and seminar leader. She also hosts workshops and leads group discussions on a regular basis. In addition to her clinical psychology and neuroscience endeavors, she enjoys art, painting and teaches yoga classes to local seniors as a community service. She currently resides in Northern California with Jim Ambrosius, her husband of more than 50 years.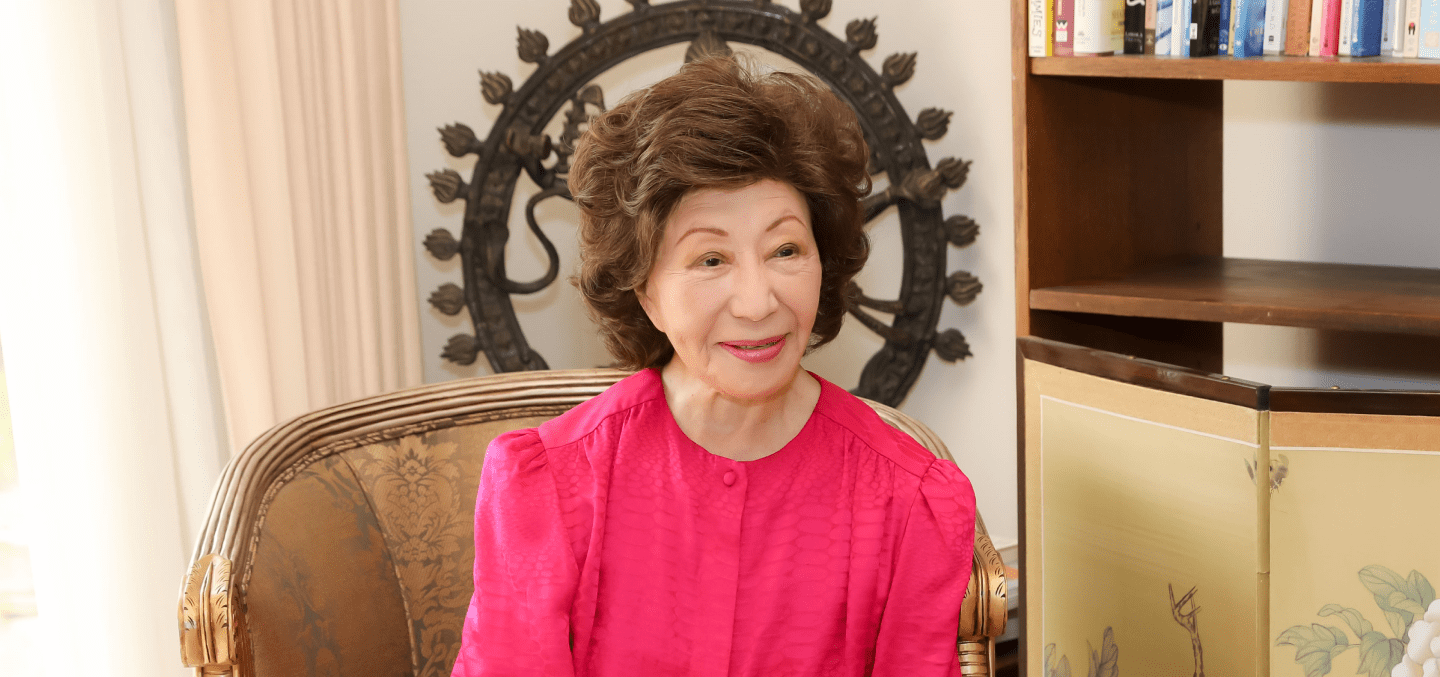 Live Your Life With Purpose

Many of Dr. Michiyo's teachings are influenced by Zen discipline and methodology. Zen is a part of Buddhist practice that utilizes meditation and intuition-based decision making on the path to self-discovery.
It is her goal to help you discover your Ikigai; a Japanese concept that is your "reason for being" that gives your life meaning, purpose and happiness.
Ikigai usually refers to the feeling of fulfillment, motivation and accomplishment a person has when they are following their passion in life and living with purpose. The concept of Ikigai has two aspects: "sources that bring value or meaning to life" and "a feeling that one's life has value or meaning because of the existence of its source".
Let Go of Limiting Beliefs
Dr. Michiyo believes that people can learn to change their attitudes, perceptions, and let go of limiting beliefs by healing their wounds and trauma. When children are not appreciated, valued, or neglected, they develop beliefs such as "I'm not good enough", I'm not worthy" or "I'm not lovable," and they often do not thrive. These are limiting beliefs.
If a child does not learn how to soothe themselves in healthy ways, their lives can become difficult both physically, and emotionally, and in some cases use of alcohol or drugs become their support system.
These beliefs can make you feel guilt, shame or fear and have doubts about yourself and your abilities. If you feel "stuck" in life, or have held yourself back from taking actions, it is likely that you have limiting beliefs you must let go of.
Limiting beliefs can influence every facet of your life. For example, if you believe you are not good enough, you don't present yourself with confidence to the world. If you believe you are not worthy, you may not go for bigger dreams. If you believe you are not loveable, you may be repeatedly attracted to partners who do not really love you.
Dr. Michiyo believes human development and internal change must occur so that people can experience a true state of joy and happiness in their lives. She enjoys helping people and finds satisfaction in guiding them on their journey to become fulfilled and satisfied individuals.
Healing Trauma is Necessary
The cornerstone of Dr. Michiyo's approach is the belief that healing trauma is the key to over-all well-being and unlocking a person's highest potential.
Everyone experiences trauma at some point in their life. 
Sometimes the traumatic incident is obvious, like the death of a loved one, job loss or a car accident. In many cases, the experience may not seem traumatic at the time, such as childbirth, surgery, bullying, or even the loss of a pet, but can still result in limiting beliefs. It can be many years before a person begins to notice symptoms.
Anxiety and depression are common symptoms of unhealed trauma, and if left unhealed, trauma can result in auto-immune system related disease such as migraine headaches, diabetic conditions, gastro-intestinal problems, endometriosis, cancer and eventually dementia. 
Trauma experiences are unique because noticeable physical or mental symptoms may not appear until 10, 20, 30 or even 40 years later. Most people do not connect the symptoms they are experiencing to their past trauma; therefore, they seek treatments from medical doctors. After exhausting all other options, they may be advised to seek the help of a licensed therapist, however a majority of them practice talk therapy, which is not effective for healing trauma.
This is why Dr. Michiyo developed her NBP technique. To quickly, efficiently, and globally heal trauma.
The Essence of Zen is About Human Development
The teachings and beliefs of Eastern philosophers positively influence Dr. Michiyo's approach to healing and are ultimately, in alignment with human development.
She believes that people can learn to change their attitudes, perceptions, and let go of limiting beliefs by healing their trauma and by embracing certain aspects of Zen lifestyle. To her, Zen is about human development and growth of oneself in order to achieve happiness and life satisfaction. Meditation, being mindfully present, and focusing on abdominal breathing are just a few examples of how Zen can be applied in a modern world.
You are Co-creating Your Life with the Universe
We each have a genetic, natural temperament that impacts our happiness. This is your natural state of being and is influenced by inherited personality traits. Simply put, some people are just naturally happier or unhappier than others. A person's natural, genetic temperament affects 50% of their feelings of happiness.
Most people believe their life situations are responsible for a large portion of their happiness. Your life situations actually only make up 10% of your happiness levels. When you look at your circumstances and situations, think of the saying, "it's not what happens to you, but how you react to it".
Intentional activities (the things you choose) make up 40% of your happiness level and this is something you CAN control.
You are a co-creator of your life. Heal yourself and improve your happiness level. Be thoughtful about how you spend your energy and time, be conscious of who you choose to spend it with and remember to be present.
Empowering Women
Helping women is a personal mission for Dr. Michiyo. She has experienced gender-based limitations and expectations while growing up in Japan. In those days and in large extent even today, women were controlled by their parents, devalued by society and not given the opportunity to exercise their unique talents and capabilities.
When she was 14 years old, she read a newspaper story about a young woman who committed suicide. The woman was discovered clutching a pair of red high-heeled shoes. To Dr. Michiyo, the red high-heeled shoes symbolically represented women with professional achievements. At that moment young Michiyo, decided that this would not be her fate. She decided then and there to come to America in order to pursue her dreams and opportunities. She left Japan when she was 20 years old, with only $200 in her pocket.
Women's equality has improved since then, yet there is still an imbalance in the world. Dr. Michiyo is fueled by these experiences and wants to empower women to exercise their power, to be leaders, and to live happy, fulfilled lives.
"The purpose of life is to live it, to taste experience to the utmost, to
reach out eagerly and without fear for newer and richer experience."
"It's most important for us to remove inner limiting beliefs so
that we can exercise our true power and live life to the fullest."
 "The emotional, traumatic blocks we all carry within are
embedded on a cellular level, and they keep us from the joy and
success in our lives that we know we deserve."
"I'm co-creating my life."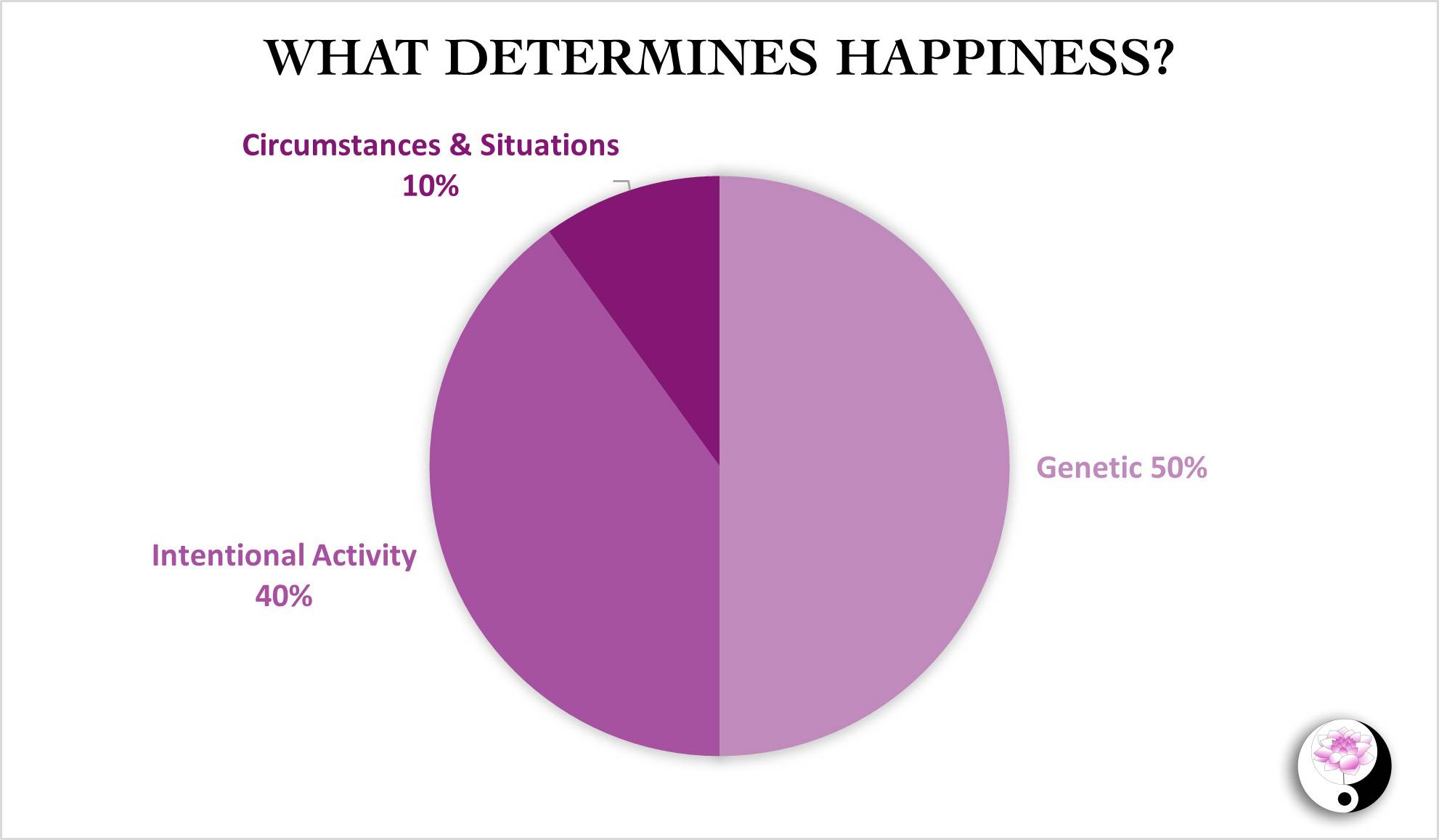 "I escaped parental control, gender devaluation, and social restrictions from growing up female in Japan.
Then in the U.S., I still had to overcome gender, financial, and language difficulties.
One day, I finally realized I was carrying limitations such as 'I'm not good enough,' or 'I'm not worthy.'
I overcame my internal restrictions and found myself pursuing what I truly enjoy and am passionate about."

The Ambrosius Center creates opportunities for human development from the soul level to help people consciously evolve and achieve their highest human potential.
Offerings
Our courses, workshops, and events are designed to create meaningful changes in your life.
Community
A place where everyone is encouraged to join as their unique self and build friendships and community with each other.
Ethos
We believe that when given the opportunity to discover your higher self and highest potential, you can create a bigger and more purposeful life for yourself.




Get Dr. Michiyo's Free Audio Meditation!
Download this 20 minute guided meditation for relaxation or sleep aid.
Feel your body and mind relax as you drift into restful relaxation or regenerative sleep.
Stay Informed
Sign up to receive news and updates.